These instructions are also available as a PDF, please see below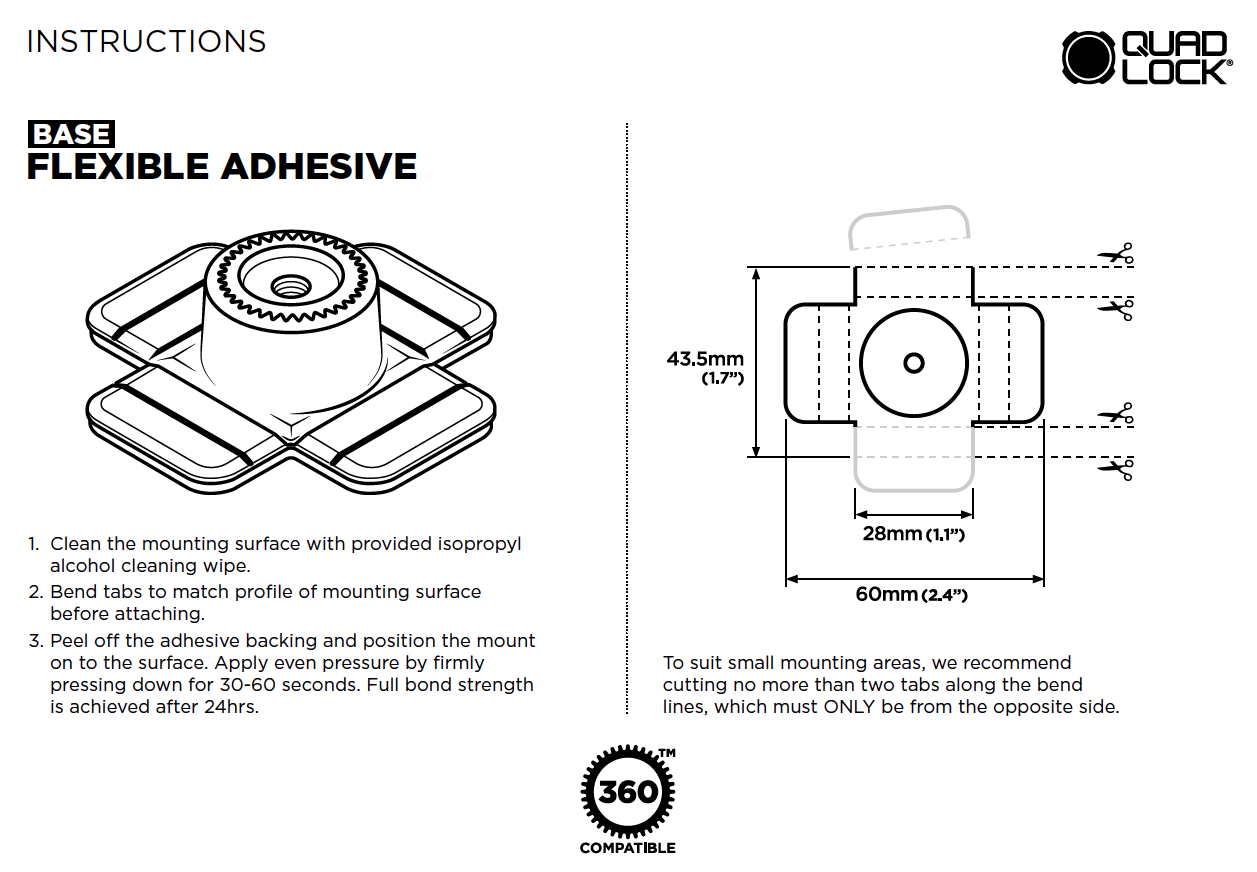 What's Included :
1 x Flexible Adhesive Base

1 x 10mm Spacers

1 x M5x30 screw (for connecting Spacer to Lever Head or 360 Arms)

1 x M5x45 screw (for connecting Spacer to Weatherproof Wireless Charging Head)

1 x Isopropyl Alcohol Wipe
The Flexible Adhesive Base can be attached to a number of different flat and curved surfaces, however, it is not intended for severely curved surfaces such as 180 degrees.
The Flexible Adhesive Base is designed for single-use application. We do not recommend removing and re-applying it.
The 3M™ VHB Adhesive will adhere to smooth, non-textured, non-porous surfaces such as:
Glass

Epoxy or enamel coatings including painted plastic

High surface energy plastics

Metal

Sealed wood
It is not recommended for the following substrates:
Rubber

Silicone

Powder coated materials

Soft touch plastic

Low surface energy plastics
Although possible, we do not recommend using the Flexible Adhesive Base on the following vehicles.
Motorcycles

Scooters

ATVs

Anything that causes high vibrations or receives constant exposure from outdoor elements
Recommended applications are:
Interior of cars / 4x4

Boats

Caravans

Any low vibration element